Sometimes rejuvenating travel experiences happen just a few hours from home.
I love living in NYC, but I still need a lot of nature, hiking and camping in my life. Central Park and Prospect Park help meet the outdoors need (especially Prospect Park, which is a 10 minute bike ride from my apartment). And much of the beauty of Northeast is a short drive away. You can easily get upstate or to Vermont for a weekend away, to the Catskills for a day hike. The Hudson Valley is one of the most charming regions in the country and its towns are 45 minutes to 90 minutes away.
This Sunday's destination was Beacon, NY, in the Hudson Valley. I left Brooklyn at 7am and was back at home by 7pm. In between we hiked 6 miles to the summit of Mount Beacon, had lunch at Max's in downtown Beacon, explored the town center, and shopped a local farmstand where I got fresh apples for my Thanksgiving apple pie.
Here's a photo from the summit of Mount Beacon. The Manhattan skyline is visible if you look closely, 65 miles away.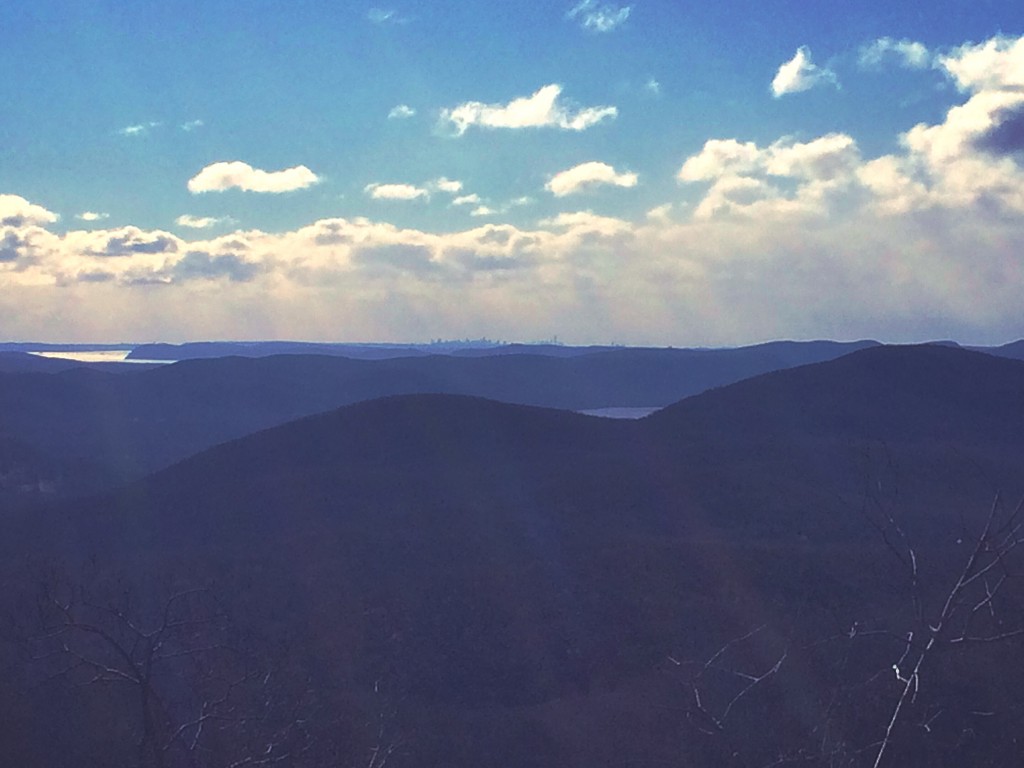 Approaching the summit of Mount Beacon:
The wind chill at the summit was below zero. I am wearing 17 articles of clothing: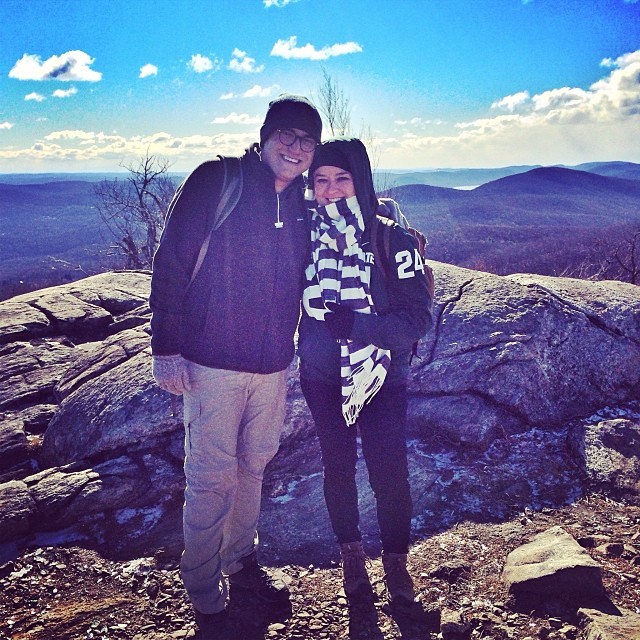 This is Beacon reservoir, which provides drinking water to the town: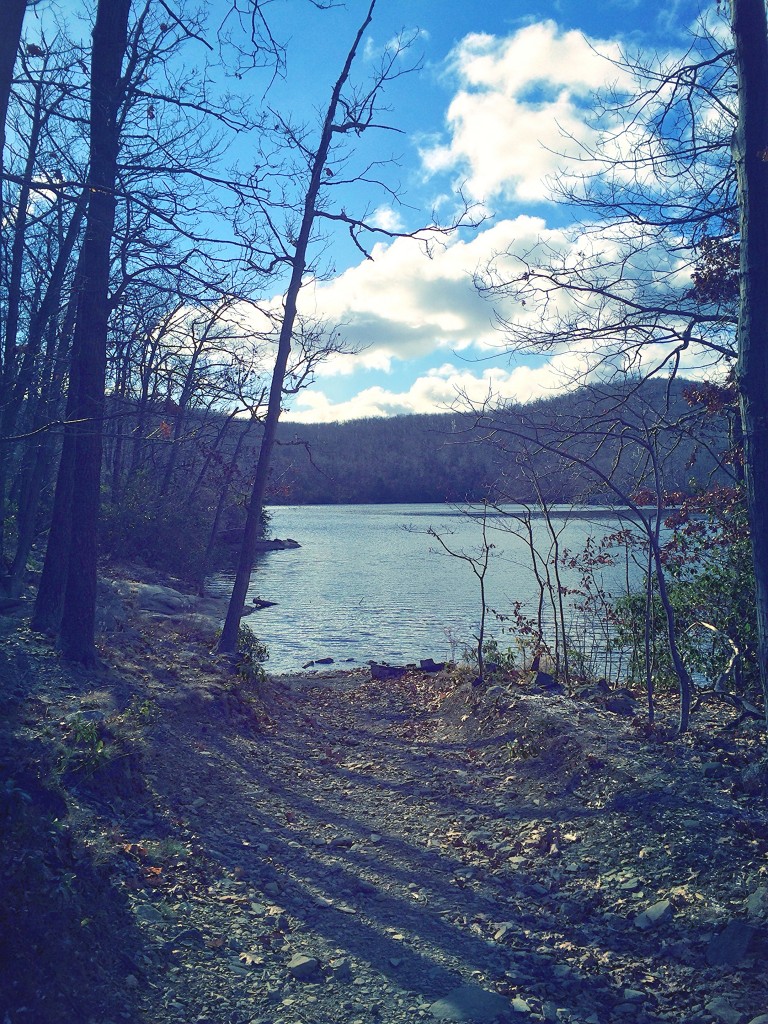 In the first half of the 20th century, an incline railway ran up the mountain to a hotel and casino at the northern summit, both of which have burned down. These are the ruins of the railway station at the top. If you look into the side windows you can the giant gears and old cables that pulled the train cars up the mountain.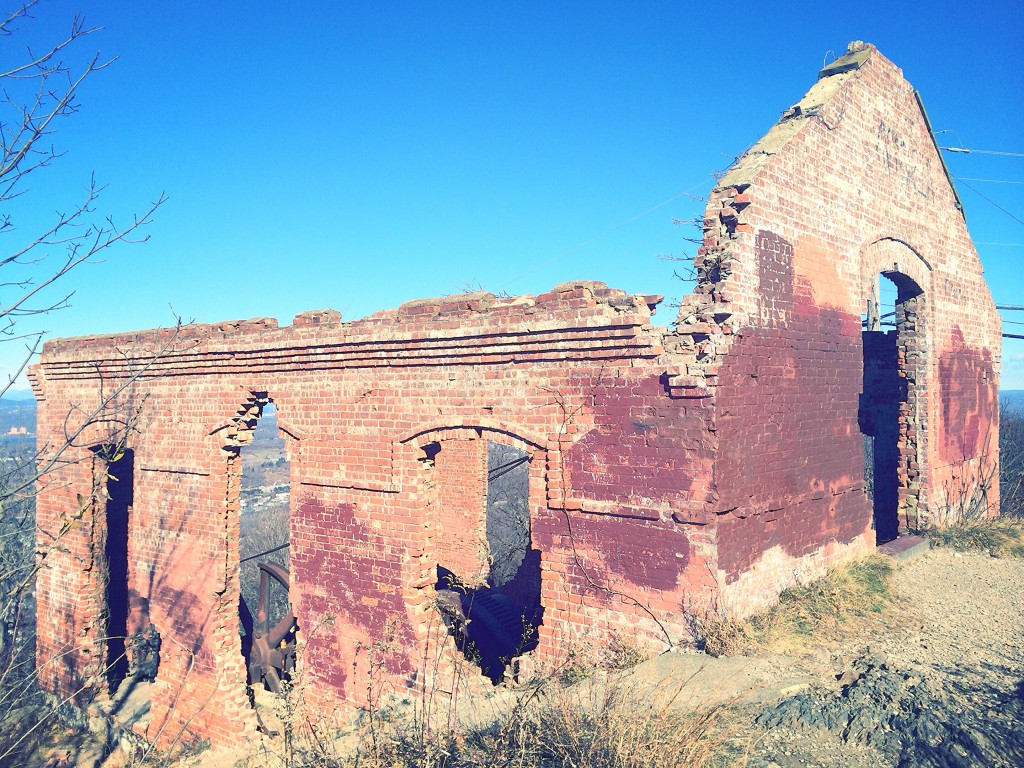 A waterfall along the trail was starting to freeze in the 20 degree weather: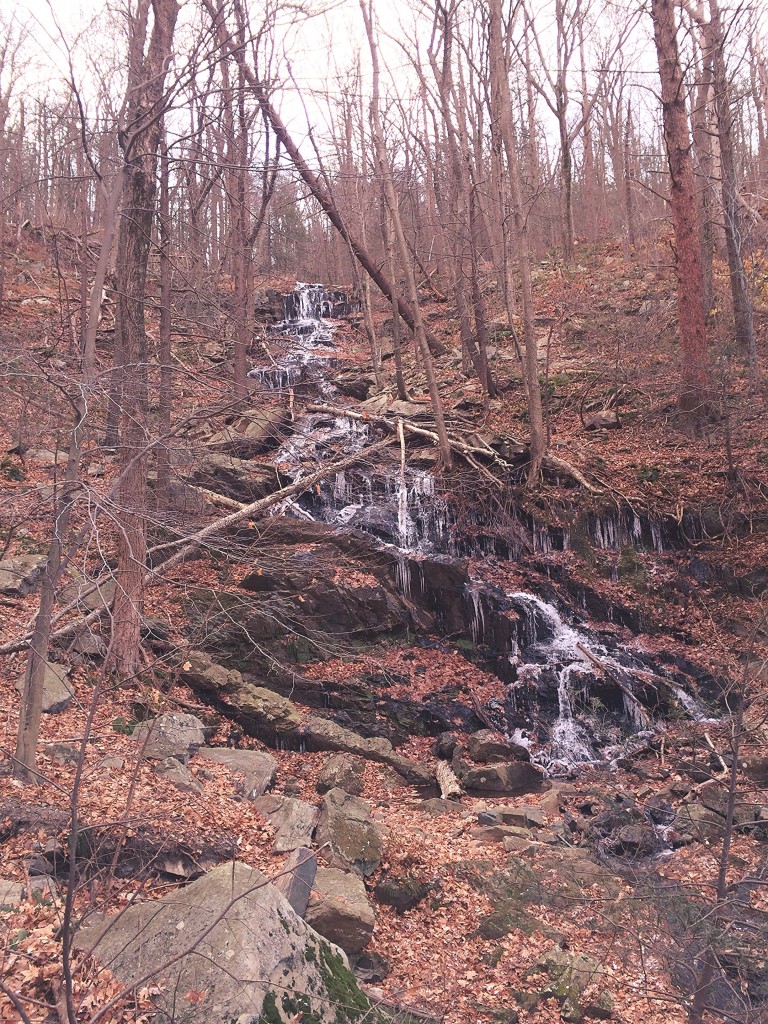 Climb the mountains and get their good tidings.  Nature's peace will flow into you as sunshine flows into trees.  The winds will blow their own freshness into you, and the storms their energy, while cares will drop off like autumn leaves.  
-John Muir