A few reasons why fall is the best season ever: College football. Crunchy leaves on the sidewalks. Homemade chili. Sharp, crisp air. Hooded sweatshirts. School supplies. Scary movies. Pumpkin flavored treats. Fall book releases.
Here are the ones I can't wait to read. In a hoodie. Drinking hot coffee. Eating pumpkin pie.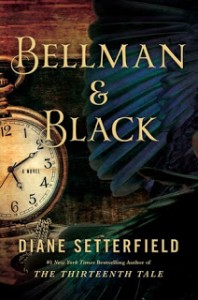 Bellman and Black by Diane Setterfield (10/8) – I have an ARC of this, and it's on the top of my Labor Day reading stack. I don't know a single person, myself included, who didn't love Diane Setterfield's first novel, The Thirteenth Tale, so there's a lot of buzz for her second novel.
[tps_header]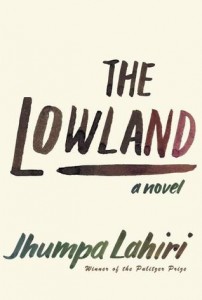 [/tps_header]
Lowland by Jhumpa Lahiri (9/24) – I love each of Jhumpa Lahiri's three previous books dearly, and this is the novel I'm most looking forward to reading this year. It's also being released on my birthday, which seems like a gift from Knopf.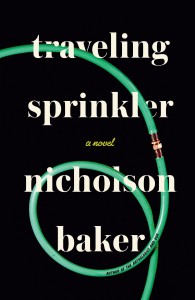 Traveling Sprinkler by Nicholson Baker (9/17) – This is the sequel to The Anthologist, which I read a few years ago. At the time, I had never read any Nicholson Baker before, but became a fan right from the first line: "Hello, this is Paul Chowder, and I'm going to try to tell you everything I know." It's one of my favorite novels, and I can't wait to read the sequel.
One Summer by Bill Bryson (10/1) – I got an ARC of this at Book Expo, and devoured it. I will probably buy this for almost everyone I know for Christmas. For audiobook fans – Bill Bryson reads this himself, and I think it's going to be a lovely listen. Can Bill Bryson write a bad book? I don't think it's possible.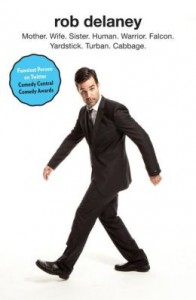 Mother. Wife. Sister. Human. Warrior. Falcon. Yardstick. Turban. Cabbage. by Rob Delaney (11/5) – Rob Delaney is my favorite comedian: his Tweets add a lot of humor into my day and my face hurt from laughing after I saw his show in NYC this summer. I can't wait to read his ridiculous book.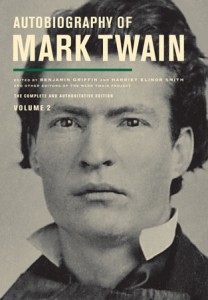 The Autobiography of Mark Twain Volume 2 by Mark Twain (10/1) – Planet Earth has had to wait for over 100 years for Mark Twain's autobiography to be published, per his instructions. Of course the second volume is on the list of fall books I'm excited about.
What fall books are you most excited about?