Fall is my favorite season for many reasons, and the fact that it's also the most exciting time of the year for book releases is a definite reason to get giddy! Here are the books I'm looking forward to this fall.
SEPTEMBER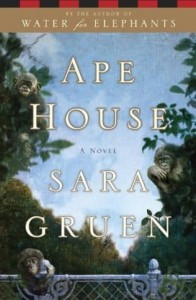 Ape House by Sara Gruen: I've never heard of anyone who read Gruen's mega-bestseller, Water for Elephants, and didn't love it, so her next book has been eagerly awaited. I got an ARC of it at Book Expo, and it was one of my most treasured finds of the day. (Sept 7)
Earth (The Book): A Visitor's Guide to the Human Race by Jon Stewart: Does this one even need an explanation? Very excited for the latest humor book from The Daily Show team. (Sept 21)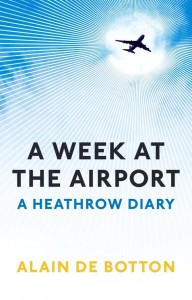 A Week at the Airport by Alain de Botton: I like Alain de Botton's books, and this one has a fascinating background:
Given unprecedented access to one of the world's busiest airports as a "writer-in-residence," Alain de Botton found it to be a showcase for many of the major crosscurrents of the modern world—from our faith in technology to our destruction of nature, from our global interconnectedness to our romanticizing of the exotic. He met travelers from all over and spoke with everyone from baggage handlers to pilots to the airport chaplain. Weaving together these conversations and his own observations—of everything from the poetry of room service menus to the eerie silence in the middle of the runway at midnight—de Botton has produced an extraordinary meditation on a place that most of us never slow down enough to see clearly. Lavishly illustrated in color by renowned photographer Richard Baker, A Week at the Airport reveals the airport in all its turbulence and soullessness and—yes—even beauty. (Sept 21)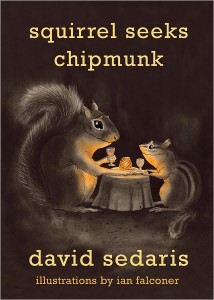 Squirrel Seeks Chipmunk: A Modest Bestiary by David Sedaris: Unlike most of David Sedaris's other books, this one is fiction. Which makes it very intriguing. (Sept 28)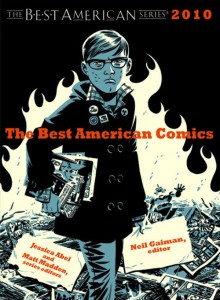 The Best American Comics 2010 edited by Neil Gaiman: I always look forward to the Best American Comics collections, they highlight a lot of great work, and I often go out and read the full pieces of the things they've excerpted. The BAC 2010 edition is super exciting, since Neil Gaiman is editing. (Sept 28)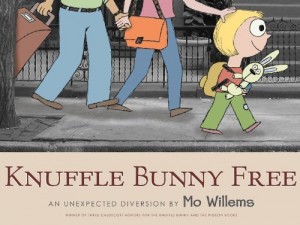 Knuffle Bunny Free by Mo Willems: The third of the Knuffle Bunny books (excellent children's books by the awesome Mo Willems) – and I've heard this one is a tear-jerker. (Sept 28)
OCTOBER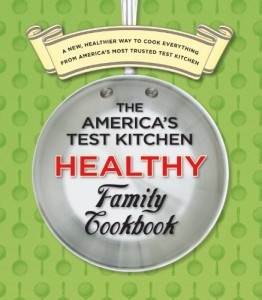 The America's Test Kitchen Healthy Family Cookbook: A New, Healthier Way to Cook Everything from America's Most Trusted Test Kitchen: America's Test Kitchen can do no wrong, in my opinion. Their recipes start as experiments, where they try different techniques, equipment, and ingredients to find out what recipe will turn out the best, every time. Their latest book is a spiral bound family cookbook, this time focusing on healthy recipes. I've made many of the light recipes published in their magazines, and they manage to cut fat and calories from comfort foods, while still keeping an amazing taste. I can't wait to get this cookbook and start testing recipes! (Oct 1)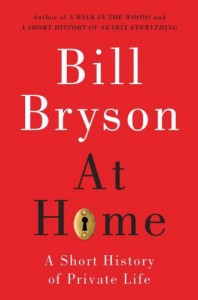 At Home: A Short History of Private Life by Bill Bryson: One of my favorite things I bought in Ireland was the British edition of this book, which came out a few months ago. :) Bill Bryson is one of my favorite authors, and this book is spectacular. I will post a review for the US release. (Oct 5)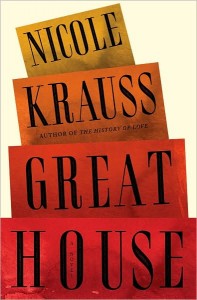 Great House by Nicole Krauss: The History of Love is one of my top ten favorite books, and Great House is Nicole Krauss's latest novel. Another spectacular BEA 2010 score (thanks to Michelle's eagle-eyes); I'm looking forward to starting this one soon. (Oct 12)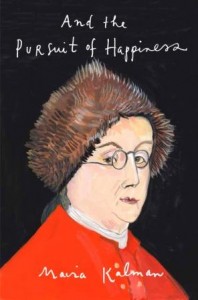 And the Pursuit of Happiness by Maira Kalman: Maira Kalman is my favorite artist, and her beautiful and whimsical columns on nytimes.com are stunning. This is the second collection of her columns, and I'm excited to own her beautiful work in print. (Oct 14)
NOVEMBER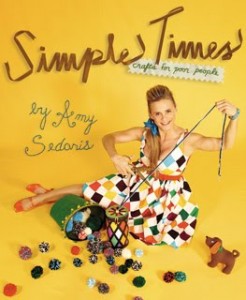 Simple Times: Crafts for Poor People by Amy Sedaris: I Like You, Hospitality Under the Influence, Amy Sedaris's first book, was one of the most fun books to come out in 2006. Four years is too long to have to wait for another fabulous how-to book from Amy, but at least it's almost here now! (Nov 2)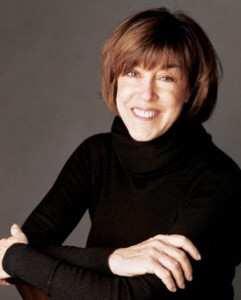 I Remember Nothing: and Other Reflections by Nora Ephron: Nora's other books, both fiction and non-fiction, have been sharp and funny and easy to relate to. It's likely this one will be too. (Nov 9)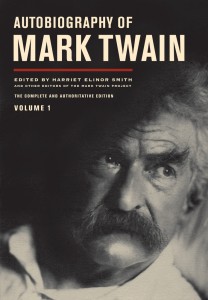 The Autobiography of Mark Twain, Vol 1 by Mark Twain: There are no words to describe how exciting this book release is. (Twain instructed that it could not be published in full until 100 years after his death.) The early reviews have been spectacular, and I'm so excited to read it! (Nov 15)
DECEMBER
Children and the Tundra (HOW) by Dr. Doris Haggis-on-Whey & Benny Haggis-on-Whey: Dave Eggers and his brother write these spectacular, humorous encyclopedias as Dr. and Mr. Haggis-on-Whey. This is the latest volume. The HOW series is hilarious, and Doris and Benny's characters come through in full quirkiness. (Dec 1)
What books are you looking forward to this Fall?