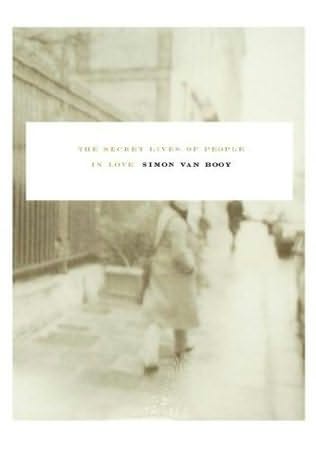 Simon Van Booy won the 2009 Frank O'Connor prize for his collection, Love Begins in Winter, his second short story collection. I read it a few months ago, and fell in love with his writing. It's stunning.
I read his first collection next, The Secret Lives of People in Love. These stories were a little more somber, many of the characters had loved and lost. But the heart of it is still Simon Van Booy's unique voice and skill with conveying the thoughts and emotions of his characters.
Here are a few of my favorite lines:
"When somebody leaves this plane – or, if you like, goes into another room – those left behind sometimes try and stop loving – but this is a mistake, because even if you have loved only once in your life, you're ruined." (page 37)
"Love reveals the beauty of seemingly trivial things – a pair of shoes, an empty wine glass, an open drawer, cracks on the avenue." (page 48)
"Up here on this forgotten elbow of land, I have nothing to lose, and though I am more afraid now than I have ever been, I am relieved, I am unburdened, I am ascending." (page 51)
"You might say that praying is useless if I don't believe in God anymore, but let me tell you my opinion: praying for someone is a way to love them without ever having to know them." (page 87)
The original edition is out of print, and Harper Perennial is releasing a new edition in January. The old edition is still available on the Book Depository.