Show us a photo of somewhere you want to go.
There are hundreds of places in the world I want to go, and the list grows all the time. But my dream vacation belongs to Hammerfest, Norway, to see the Northern Lights. The thought of bundling up to face the arctic temperatures outside on the walk to a  small cozy cafe for piping hot coffee and a good read fills me with happiness. And then there's the Northern Lights. Hammerfest is one of the best places in the world to see them. I've seen them in Michigan, which was spectacular, but not even close to the level of Spectacular as Hammerfest.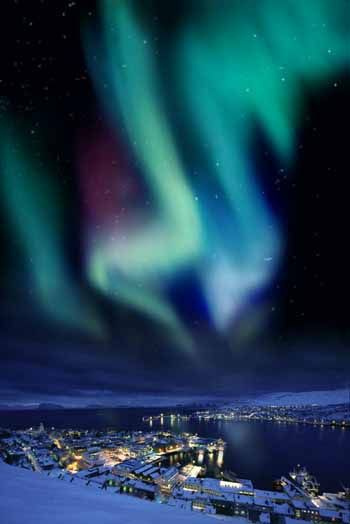 The above photo is from Per-Andre Hoffmann's site, which has many more beautiful photos.
(This post was brought over from emilyw.vox.com.)