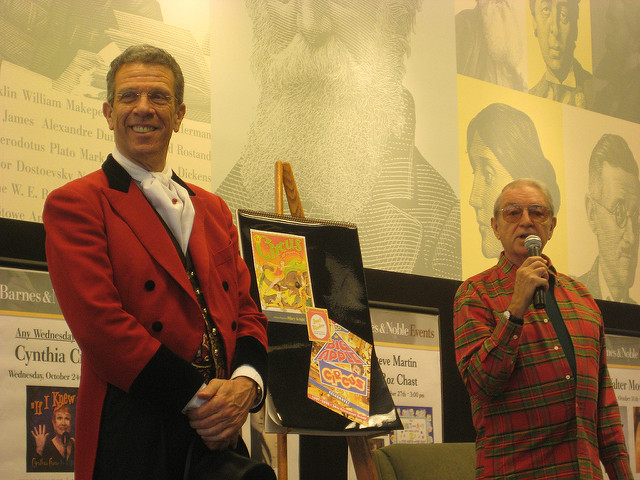 Saturday I battled my weekend laziness and went to the Lincoln Center Barnes and Noble for a book signing for Hilary Knight. The event was for his "new" book – a reissue of his book The Circus is Coming. This book was first published in 1978, and the updated version has better printing with more vivid colors, new pictures, and all new text.
In honor of the theme of the book, Paul Binder (founder of The Big Apple Circus) wrote the afterword to the book, and also talked at the event. Hilary also asked the kids in attendance to name their favorite animals that they would want to see in a circus, and then mashed them all together into one new super animal, which he drew for us: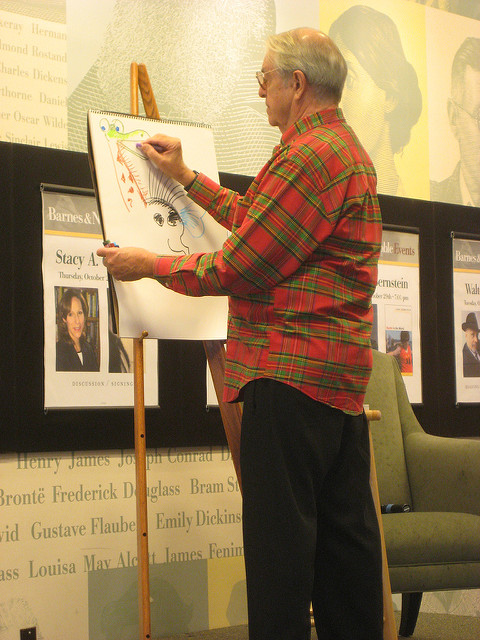 While I think his new book is beautiful, I went to the event because I am absolute in love with his work with the Eloise books. The five Eloise books are my favorite children's books, and I was thrilled to be able to meet him and have him sign my copies. And I found The Circus is Coming at Strand, so I had that for him and Paul to sign as well, which was nice.
The Eloise books, like most of the children's books that have become classics, are brilliant because the pictures and text work equally to make it a masterpiece. They are both extraordinary, but each would not work without the other. Some books may have wonderful pictures, or wonderful text, but in order to become timeless they have to have both. And Kay Thompson and Hilary Knight had an incredibly rare work relationship…they actually worked together on each book, and the books were an outcome of their teamwork. Most children's book authors and illustrators never meet.
(This post was brought over from emilyw.vox.com.)