Oh goodness. September was a crazy book month. I had Birthday Month Mentality, whereby any book is a reasonable present to myself. Then, many people kindly bought some books I've been wanting as presents for me. And I also went to one of the greatest used book stores in the world, The Book Nook, while visiting my relatives in Northern Michigan. The Book Nook is a paperback exchange store, where you can bring in old books you no longer want, and get credit for "new" used books. I took some books in and got $70 in credit, and each paperback I picked out was half the list price, and then deducted from my credit. I got Snow Flower and the Secret Fan, The Known World, The Secret History, Love in the Time of Cholera, Brick Lane, and How to Travel with a Salmon there, and still have $25 dollars in credit to spend at Christmas.
Books purchased (or received as gifts) this month: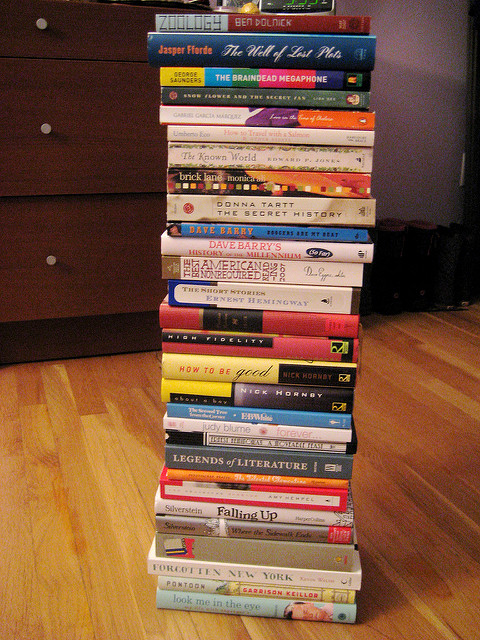 Books read this month: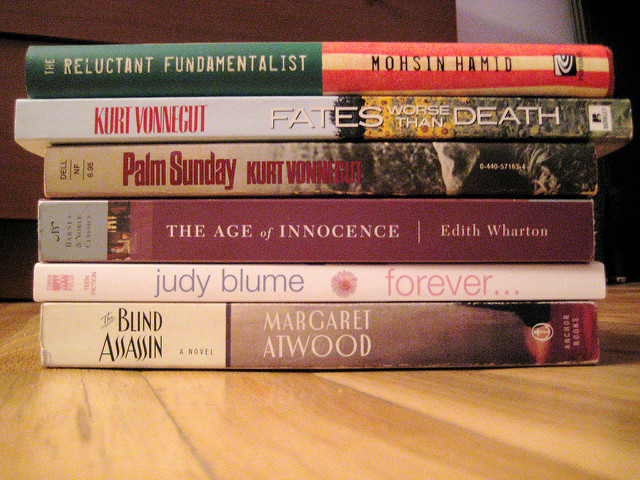 I'm very happy that I finished The Age of Innocence this month, the first book for my Classics Catch-up Challenge. I cut it close though, I finished it on September 30.
(This post was brought over from emilyw.vox.com.)