"The Future you have, tomorrow, won't be the same future you had, yesterday."
–Rant
Today's Chuck Palahniuk event was incredible. The best book event I've been to so far. Strand and Palahniuk agreed to ticket the event and limit it to 150 people (Strand's first ticketed book signing ever) so that it could be a more comfortable and intimate setting for his fans. His last event at Strand had 750 people – a bit crazy.
He read an unpublished short story to us, "Cold Calling," read from his upcoming 2008 novel (Snuff), did a Q&A, asked trivia questions from his books and gave out prizes, read fan mail, told true stories, took a photo with all who desired one, and gave everyone a stuffed monkey. Entirely too much fun.
I got Choke, Rant, Fight Club, and Stranger Than Fiction signed. I also got my "wedding picture" taken with him. I look strange in the picture (and not just because of the wedding veil) but I'll post anyway, because it's hilarious.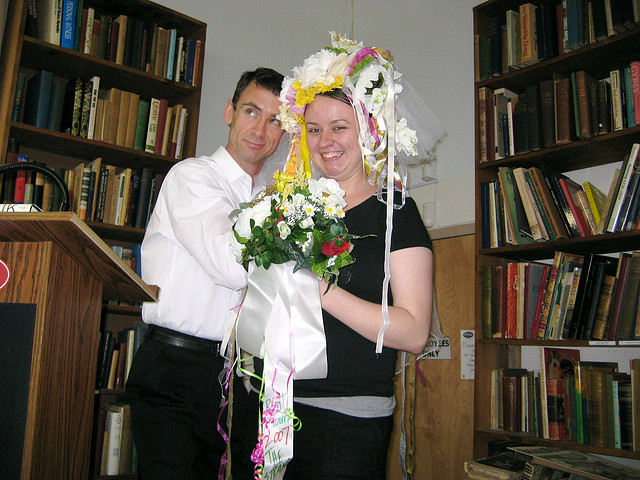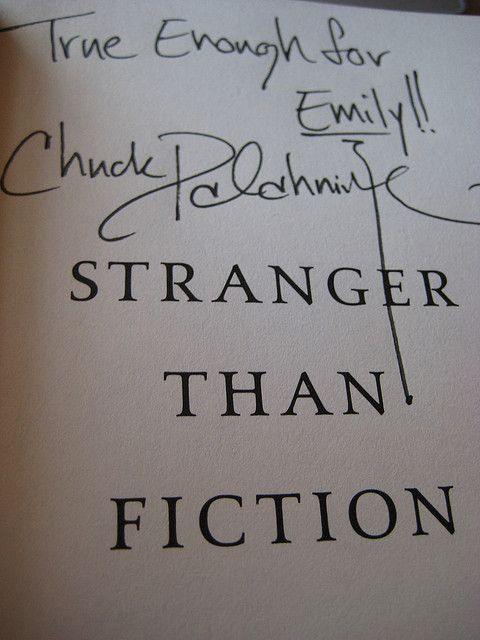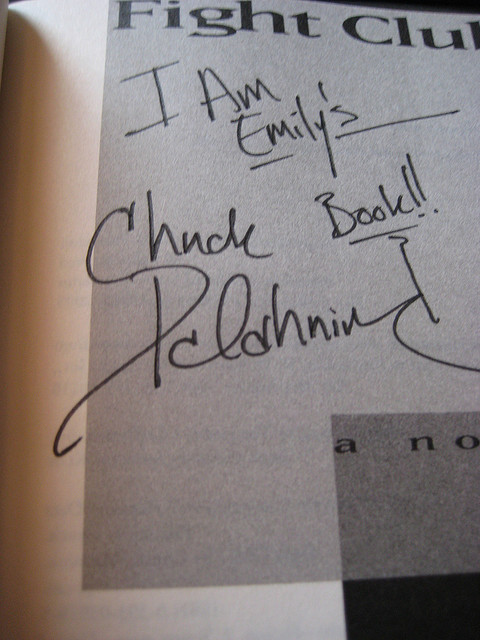 I hope Strand does more ticketed events. Very affordable too – $35 per ticket, which got you a seat, a signed copy of Rant, and a Strand tote bag.
(This post was brought over from emilyw.vox.com.)