I finally read Winnie-the-Pooh. A few years ago I saw it on the Radcliffe list of the 100 Greatest English Language Novels, and almost checked it off as read, but realized that years of dedication to and viewings of the movie did not in any way translate into having read the book.
So last year when I saw this absolutely stunning 80th anniversary edition of the book, I had to have it. It then lived for a while on my nightstand, and this week I read some every day after work (I'm too OCD about my books to take such a nice edition out of the house).
Anyway, I cannot recommend this loud enough. It's everything the movie was but cuter, better illustrated, quirkier, kookier, and more of a masterpiece. And that's saying a lot, because I still love the movie too.
I also recommend this particular edition, it has beautiful full color illustrations, and maps on the inside jacket. The pages are also a gorgeous buttercream color, something you don't see often for book pages.
Pictures from my copy are below.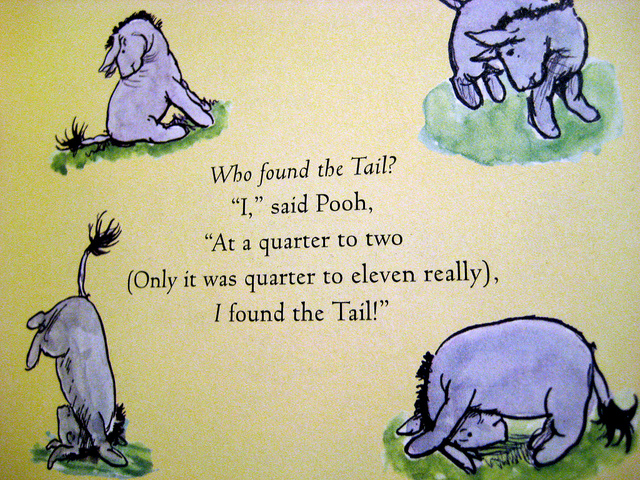 (This post was brought over from emilyw.vox.com.)