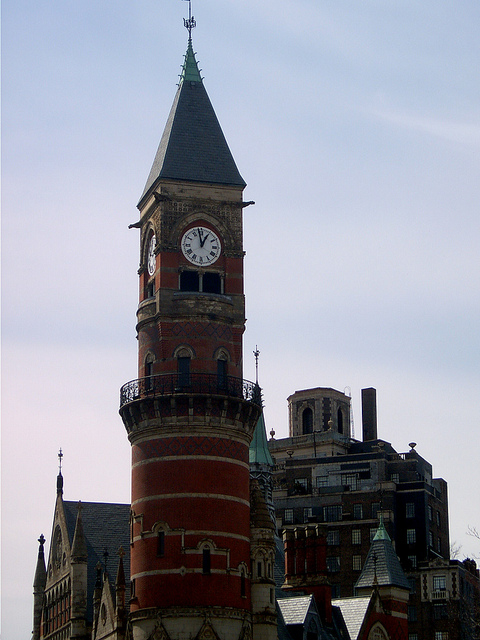 Today was a gorgeous spring day. Warm and sunny, with a bright blue, welcoming sky.
Ryan and I walked all over Greenwich Village, Noho, and East Village. We visited 5 bookstores we had never been to. My favorite was St. Marks Bookshop, it was very trendy with great displays. I got the new Paris Review, and a back issue of McSweeney's – number 17. This was the awesome one that was designed to look like the contents of your mailbox.
The Jefferson Market Library branch in Greenwich Village was incredible. It feels like an old castle. Here's a picture of the outside, the tower was really cool, and that's where the staircase is up to the second floor.
I took some pictures of Grace Church as we walked by. I'm always surprised by how many breathtaking churches there are in the city.
When we got over to East Village, Ryan got us fries at Pomme Frites and I got two cheeseburgers at Paul's. Then we took our haul over to Tompkins Square and ate on a bench in the park.
After coming home we promptly passed out for a few hours, and then woke up and watched some netflix movies.
My idea of a perfect saturday!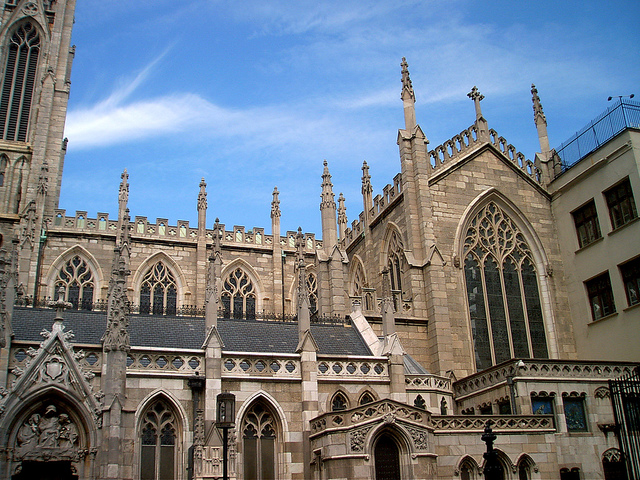 (This post was brought over from emilyw.vox.com.)