My first concert in New York. Madison Square Garden. John Mayer. Things don't get much better than that.
John was incredible, as always. He was charming, funny, clever, chatty and appreciative. I've seen him four times now, and each time has been better than the last. This show gave me a real appreciation for Continuum, an album I love (especially now) but that took me longer to get into than his previous releases. My favorite songs from it are Stop This Train and The Heart of Life.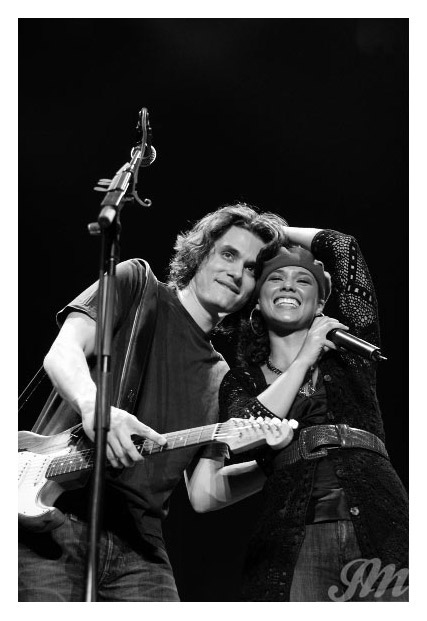 His encore was amazing. He came into the middle of the floor and stood on a small stage and sang Stop This Train and Your Body is a Wonderland, just him and his guitar. Then he went on stage and joined the band for Vultures and Gravity. During Gravity Alicia Keys made a surprise visit and sang with him. It was incredible. Madison Square Garden is the most amazing venue. It's massive and yet still intimate, and if you could harness the crowd's energy it would power Manhattan for the evening.
The set list:
Belief
Good Love is On the Way
No Such Thing
I Don't Trust Myself (With Loving You)
Clarity
I Don't Need No Doctor
The Heart of Life
Waiting on the World to Change
Bigger Than My Body
Why Georgia
I'm Gonna Find Another You


— encore —
Stop This Train
Your Body is a Wonderland
Vultures
Gravity
(This post was brought over from emilyw.vox.com.)