My Barnes and Noble order came, the huge one where I basically finished my Christmas shopping. However, I could not resist buying myself a few things I've been wanting.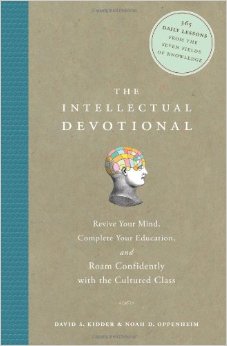 The Intellectual Devotional. I saw an ad for this in the Publisher's Weekly email newsletter, and was immediately charmed by it. It has 365 entries, and each entry is a short (1 page) "article" about some specific topic. Sort of a "learn something new every day" idea.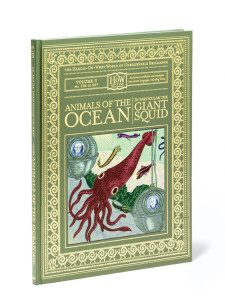 Animals of the Ocean: In particular, the Giant Squid. I have the first two books in this series by Dr. Dorris Haggis-on-Whey and I absolutely love them. (The first two are called "Giraffes, Giraffes!" and "Your Disgusting Head") This is the latest book in her series of humorous "science" books. I wish I could describe how wonderful these books are, but they are too fabulous  and you just have to see one for yourself. If you're a fan of humorous books, the kind that are just fun to have and look through (these are strongly integrated with pictures/charts/illustrations) then you'll probably like these books. They are very under the radar too, so they are very fun discoveries.
In other news, it was a busy weekend. I went back to Michigan, and drove back with Ryan and all his things. He's officially graduated from MSU and living with me here. It was a stressful, busy weekend, and I didn't have much time to read, so I'm still plugging away at Wuthering Heights, which is still very good.
(This post brought over from emilyw.vox.com.)